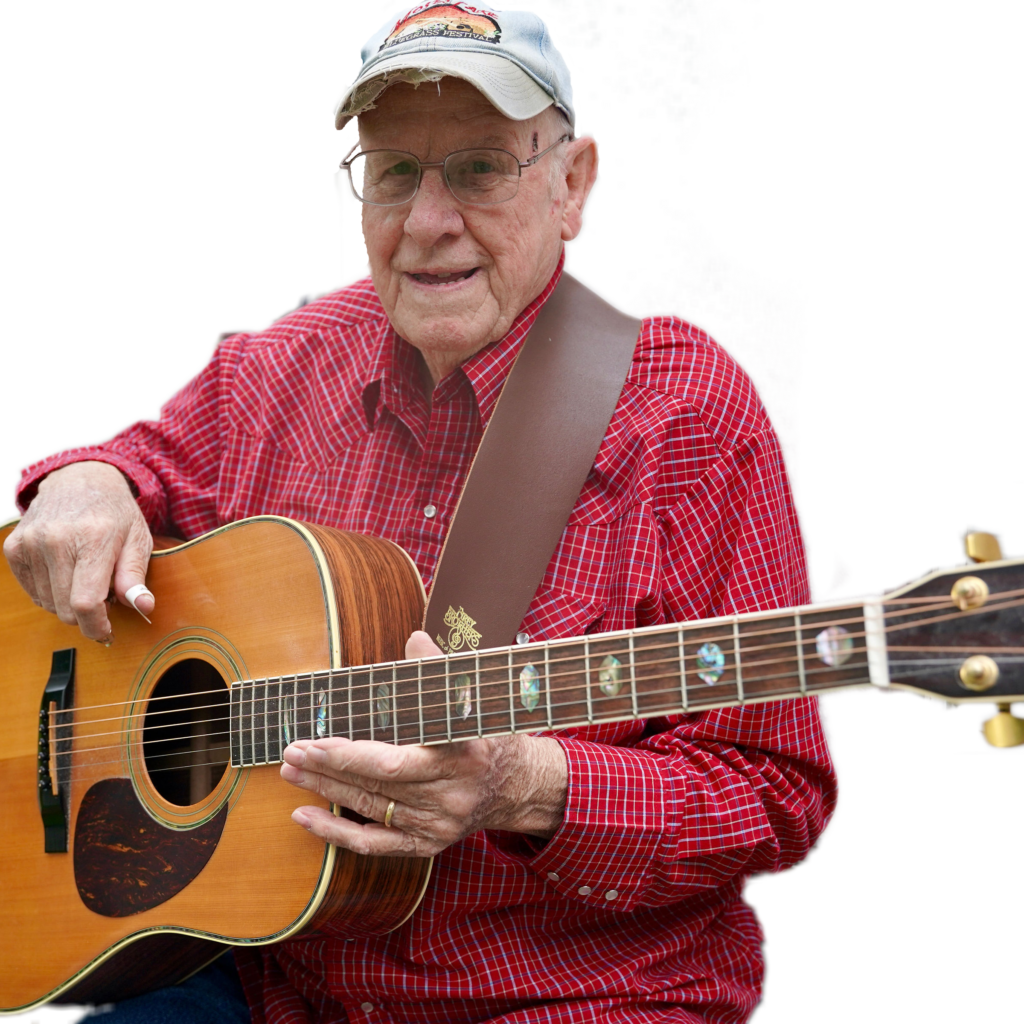 I was born and raised on a farm in the Ozark Mountains of Missouri. I trapped mink and bought my first banjo while still a senior at Ava High. After graduation I joined the U S Navy and became an Air Traffic Controller. Later on, I attended San Diego City College. I took two years of script and commercial writing and radio. I also formed a Bluegrass band, "The Ozark Mountaineers". We played TV/ Radio and Clubs. One of our highlights was the regular appearances on "The Regis Philbin TV Show" in San Diego
Later on I produced several (6 different–some on going) Bluegrass shows in Oregon and Washington State and at the same time worked with Wintergrass Bluegrass in Tacoma, Bellview and Stevenson, WA. I currently live with my wife Bobbie in Owasso Oklahoma. We have a son Jeremy in Graham, WA. and a daughter,Jenifer Page DeCastro in Owasso, OK.
I like performing but I especially like making thoughts become songs. I occasionally pen fun filled songs like "The Chigger Song" and "The Cross-eyed Cricket & The Bow-legged Frog" or "I'd give a whole dollar just get another nickle" However, my goal is Purpose Driven Gospel and Storytelling Bluegrass. My library isn't totally completed yet (Never will be) My works are listed with BMI and Mountain Fever Publishing of VA. is my chosen publisher. I hired "Ozark Wed Design" for my web site–Good choices!!!
I write to showcase the talents of the musicians while workng hard to create a memorable story-line. Let me know what your needs are. I will try to fill them. The main thing is to keep "Down Home Traditional" alive.
Thanks Ray Page Jr.